Now I get really pissed off when people say that an athlete is just about the skills one possesses in a certain sport and nothing beyond that.
I strongly disagree with that view.
My answer is that yes, I am an athlete, but also I am a skill-machine. Any skill you want.
My answer is; after 30 years of living everyday in a result-oriented, performance driven, competitive environment, what do you think that process shapes you into?
You learn some skills but the valuable thing you get out of it is the knowledge you take each and every day!
An athlete is full of positive mindset, habits and a problem-solving mentality.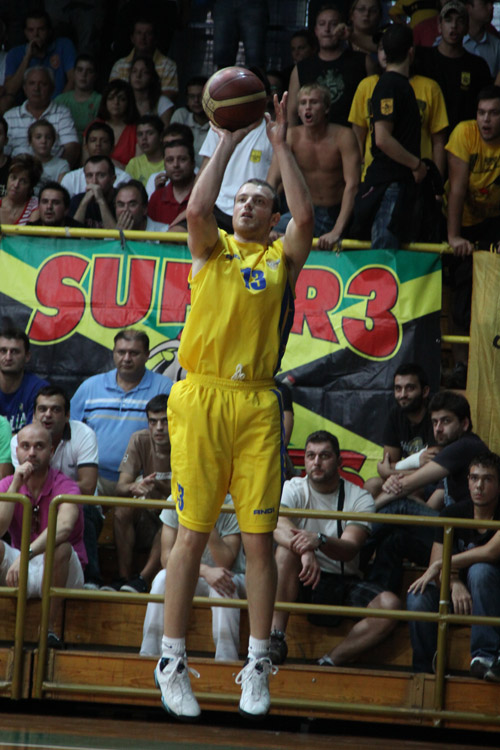 As a former professional athlete of 18 seasons playing the sport of Basketball, upon retirement I had to deal with the strange feeling that surely this wasn't all there is to it. It should not be just about bouncing a ball and when the fat lady sings, it's over like it never existed and you're left floating in a vacuum.
Entering into the professional sports arena at the age of 17 on the highest level, I knew that success was all about practice and developing skills. And for a big part, it is.
What is not widely addressed is everything else that is happening in and around an athlete's life.

Personally, I went through two major depression periods during my career, when things weren't going as smooth as I expected. I knew who I was on the court, but then all these bureaucratic issues start happening and you can't help wondering "why?"- even going to extremes.
Now I know this is not rare for athletes, but back then I couldn't grasp what was happening.
Looking back at it all, I have to confess that the most important achievement of my career(that and the friendships formed)was the fact that I came out of those situations alive and mentally stronger.
That personal story is what motivates me to provide guidance to athletes facing the same or similar challenges.
My career led me to get to know people from around the world, meet cultures, travel, see my strengths, my weaknesses, to overcome existing and imaginative barriers, set goals, achieve and fail, all of which are important processes towards getting to know the Self and living a motivated life.
That is my drive. How to achieve one's own full potential!
    Following my retirement, I was wondering what my next chapter would be, a stage most athletes face during the transition.
Suddenly, it hit me! Why not combine my 2 passions – coaching and psychology – and be of some use?
Receiving my diploma from the Aristotelian University of Sports Science,after my playing days, I started coaching youth basketball. There I have the opportunity to implement my ideas and test my system. It is great to motivate the new generation and see them making steps in both personal development and as athletes.
Today, there is someone, somewhere, starting their journey in a place I have already been.
Wouldn't it be useful for them to avoid unnecessary pain if they could have someone guide them through the challenges?